I'm so happy to announce that my new online store is up and running. It is integrated seamlessly into my existing website, just one extra menu item called "Shop". Look through my products, add stuff to your cart, and check out using Paypal (using a credit card OR your Paypal credit).
In addition to my book, I offer Fine-Art prints of 35 of my images. There are 3 options for prints: get prints on photo paper in two sizes, or Giclee prints in the larger size on 100% cotton 'velvet finish' fine-art paper (acid-free, archival, museum-quality, quite a lovely paper that really bring something extra out in the images).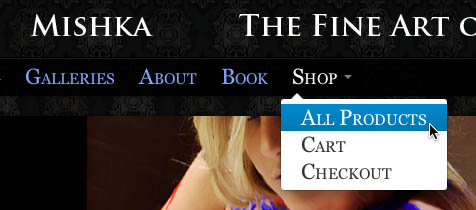 I hope you'll take a look. I've worked hard to create these images, and I'd like nothing more than to provide them to you so that you can enjoy them in your home (or office…hey, I don't know where you work, maybe!). You'll love the way these look in person.